Brighten their future
Founded in 2005 to help families in need, Bright Steps Forward, Inc. is a 501(c)3 nonprofit organization with the mission to ensure that all children in Miami-Dade, Broward and Palm Beach counties with neurological or developmental disorders such as autism and cerebral palsy have access to top quality physical, occupational, speech and ABA therapy.
Apply now
Events
Fundraiser for Kids with Disabilities
Bright Steps Forward invites you to an evening of laughter and good will at the Ft. Lauderdale Improv with Adam Ferrara to raise funds to provide critical and early therapeutic interventions for children with disabilities.
Improv theater Fort Lauderdale
5700 Seminole Way, Ft. Lauderdale, FL 33314
Wednesday, May 25, 2016
Show at 7:00pm - Doors open at 6:00pm
Tickets start at $150
All seats include 2 premium beverages and 3 course dinner.

What We Do
A School for special children
Bright Steps Forward is also a fully accredited educational day school for special needs children (K – 12th grade) that helps students discover their natural strengths and achieve their maximum potential.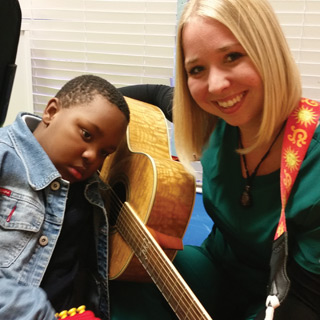 Jun 13th - Aug 19th, 2016
10 weeks of fun activities for Special Needs Campers.
Therapies are available throughout the duration of the camp with specialized therapists.
Registration is open and space is limited!
Download application form
What We Do
The Spons'a-kid program

Bright Steps Forward has created a unique new fundraising program for families worldwide who cannot afford the myriad of therapies needed for their child. Our concept is simple: we create a customized fundraising page for each child where they can tell their compelling story and set their fundraising goal. Parents then share the link to the page with family, friends and social networks who are encouraged to support the cause with a donation and help the campaign go viral.
News
Inside South Florida - Steps In The Right Direction
Dave Aizer interviews Tori Gabriel, Director of Development at Bright Steps Forward, and Nadine Gustave.