photo Gallery
November, 2008 - Bright Steps Forward at the Chowder Fest 2008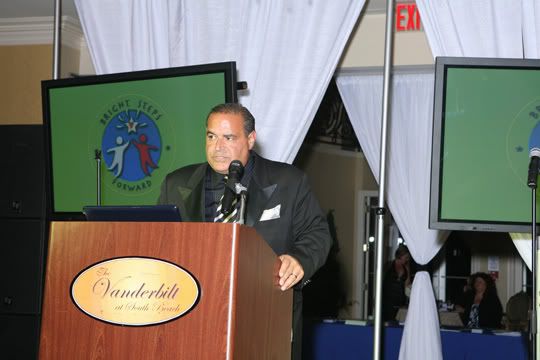 Stars & Cigars Gala
Friday, September 16, 2008.
Grand Opening of Wal-mart in Sunrise
Tuesday, January 15, 2008 - Bright Steps Forward received a $4,000 grant from Wal-Mart at the Grand Opening event.
Fundraiser at Daisy Dukes Saloon
Friday, November 23, 2007.
June 8, 2007
Saturday, November 3, 2007
Ray Catena Grand Opening - Fundraiser
May 18th, 2007, Grand Opening of Ray Catena. A night to remember for Ray Catena and for the children and families that were helped by the charity event.
50's & 60's Rock n Roll Sock-Hop!
September 9, 2006 - Our first Annual Rock n Roll Sock-Hop was held at the Orangebrook Country Club in Hollywood, Florida. Our supporters came out and heard Chris MacDonald, the most famous ELVIS impersonator, The Five Boroughs, The Five Discs, George Galfo's Mystics, Uptown Express & The Sounds of Madison Avenue and danced the night away! Our hostess for the night: Majic 102.7's Mindy Lang! Thank you all for making this event our most successful fundraising activity.
Miami Dolphin's Junior Training Camp
May 13, 2006 - Bright Steps Forward teamed up with former Miami Dolphin Linebacker, Twan Russell to provide a FREE one day clinic for children with special needs of all ages.